The Transitions Hub is the science-policy lab of EIT Climate KIC.
Located in Brussels, it enables interactions with key EU organisations and external experts in key climate innovation policy areas. It has a focus on applied policy research and capacity building around sustainability transitions & system innovation, EU/regional policy, eco-innovation and circular economy.
The Challenges
What is the Problem?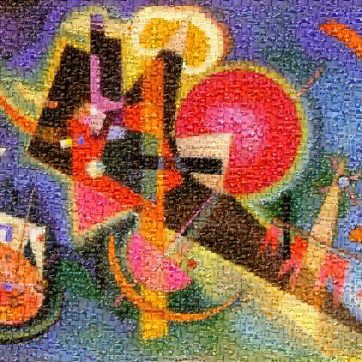 Climate change is a complex issue because of the systemic implications for solving it. Decision-making processes in climate innovation and governance are often ineffective and leave key stakeholders out of relevant conversations. In order to succeed in a climate transition, we need to explore the best ways of "doing" while capturing as much knowledge as possible to support the design of operational programs and action plans. We embrace the complexity of applying system innovation to climate change and make it accessible and useful for practitioners and policy-making processes.
Main Activities
What We Do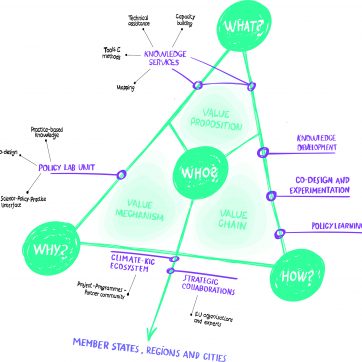 Evidence-based research, i.e. Climate-KIC activities, regional development and EU policy
A knowledge service approach to foster good practices for the capitalisation of projects and develop actions based on a science-policy-practice interface 
Consolidate practice-based knowledge in the form of handbooks, i.e. participatory methods & technical assistance, as part of the process of adapting technical and scientific knowledge for practitioners
Policy-driven pilots and experiments related to local participatory processes and technical assistance with the final purpose of revealing/highlighting new opportunities for Climate-KIC. Results gathered from these pilots are codified and analysed through dashboards of collectively created bottom-up indicators.
Core Team
Who We Are
We work as a dynamic cross-functional team integrating colleagues from different areas and units
Dr. Fernando J. Diaz Lopez,  EIT Climate-KIC Head of Partnerships and Programmes and Transitions Hub Lead
Dr. Salvatore Martire, Strategic Innovation Lead 
Ms. Beatriz Camacho Avila, Regional Innovation Scheme Ecosystem manager
Mr. Ignacio Chanza Bango, Innovation Portfolio Orchestrator
Ms. Eva Enyedi, Data Science expert & Water Scarcity Project Manager
The Transitions Hub would not have been possible without the leadership of its founder and first co-ordinator (from its inception right until February 2022). Our team is therefore forever grateful to Cristian Matti,  former Head of Strategic Research and first Transitions Hub Lead of EIT Climate KIC.
We have reached here because of the effort and creativity of amazing people such as Irene Vivas Lalinde, Annalisa Spalazzi, Valerie Fowles, José Manuel Martín Corvillo, Cliona Howie, Julia Panny, Blanca Juan Agullo, Eusebiu Stamate and Alice Bauer among other colleagues from EIT Climate-KIC and our partner community.